Anxiety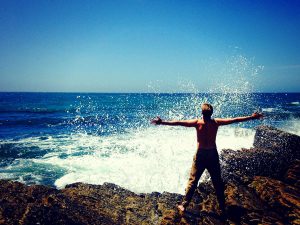 Anxiety Is The #1 Reason People Seek Hypnosis
In a fast-paced world fueled by worry, many people experience free-floating anxiety, dread and even panic attacks.
The body's autonomic nervous system's fight or flight mechanism is designed to protect humans from danger. Today, many of us live with our fight or flight mechanism always on. Add a stressful life event, and anxiety can cripple our ability to function.
Hypnosis takes the body out of fight or flight, on purpose. Cynthia gives you simple ways to reduce the level of stress and anxiety and tenseness in your body. Suggestions specific to your situation will help you learn to think better-feeling thoughts and cope with stress without medication.
Whatever the cause of your anxiety, hypnosis will provide you with relief.
Cynthia Beck, MH, offers hypnotherapy in Sedona, Arizona. Call today (928) 821-5066 for your FREE consultation! Learn how hypnosis can easily help enrich your life.