Magical Sedona is surrounded by Red Rock Mountains famous for their spiritual energy. It's the perfect place to recharge, revamp and reconnect. Cynthia will help you create the perfect one-day retreat.You will enjoy being steeped in the tools of spirituality and change spending an entire day with Cynthia.
Personalized Retreats
Create the perfect day in Sedona tailored to fit your personal growth needs. Select your favorite three 90 minute sessions, including hypnosis, reiki and psychic readings. The day includes a hike to a vortex in Sedona, an on land journey, and customized lunch. If you are unsure of what you need or want, Cynthia will help you create your perfect spiritual day.
All Day Retreat $800
Half Day Retreats $550
$50 for each additional person on both full and half-day retreats.
* It is recommended that you schedule Retreats and Shamanic Journeys in advance.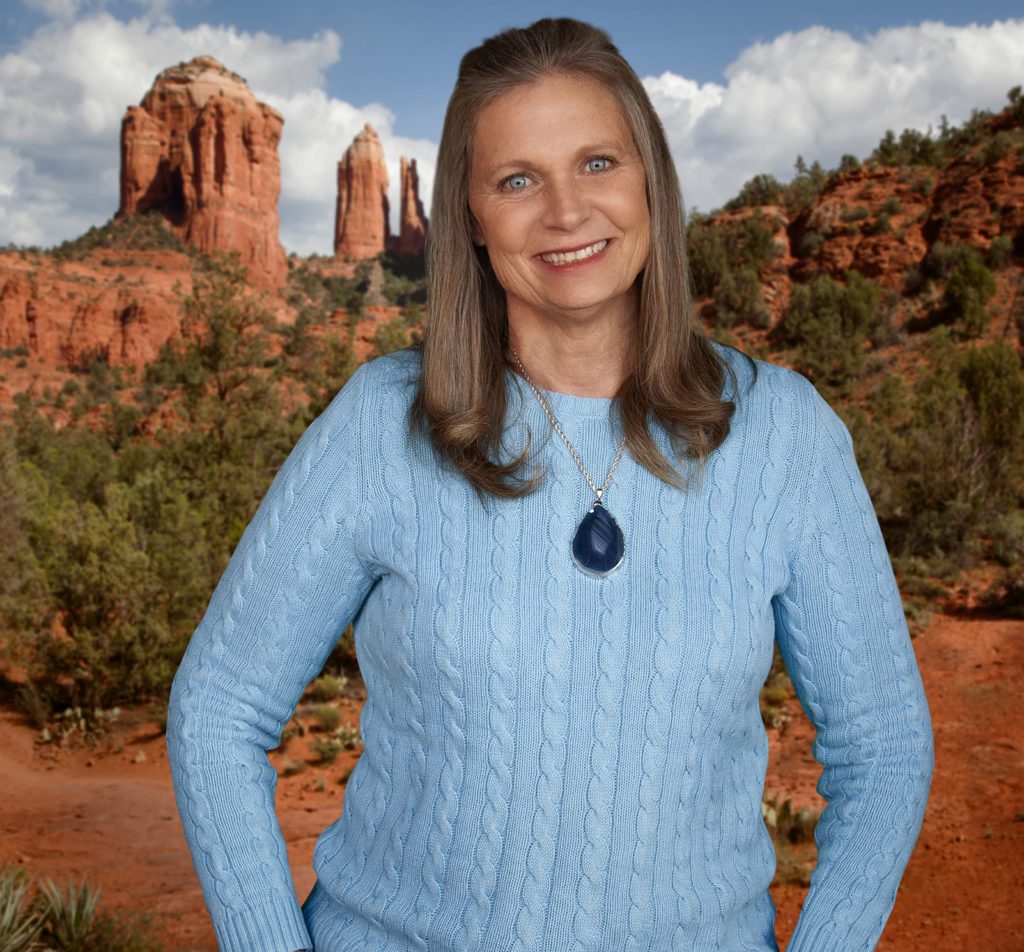 Shamanic Journeys on the Land in Sedona
Celebrate your spirituality on the land in mystical magical Sedona. Full and half day journeys are available.
Full Day $550 for one person, $25 for each additional person (includes lunch)
Half Day $375 for one person, $25 for each additional person
Call for group or discount pricing.
Amitabha Stupa & Peace Park Walking Meditation
Nestled in front of magical Thunder Mountain, Sedona's Amitabha Buddhist Stupa is an outdoor temple for prayer, meditation, and spiritual renewal for people of all faiths. Cynthia will introduce you to the tranquility of walking meditation and mystical devotion. A visit to the Stupa is a perfect place to add a hike around this beautiful vortex.
Power Animal Shamanic Journey
A Shamanic Journey is a deep meditative state designed to bring you into your own mystical spiritual world where you can meet your power animal, release negative energy and find wisdom from ancestors. Ritual drumming accompanies you in meeting this very powerful spiritual guide. The journey takes place on the land nestled against the vibrant, energized red rocks in Sedona. Includes a short hike.
Medicine Wheel Ritual
Native American traditions honor the importance of the earth. The four directions of the medicine wheel invoke the power of nature, great spirits, and sacred ritual. You'll enjoy a sacred walk around an authentic native medicine wheel, releasing negativity and communion with Great Sprit.
Labyrinth Drumming Experience
The Labyrinth Society describes a labyrinth as a meandering singular path leading to a center. Labyrinths are an ancient archetype dating back 4,000 years, used symbolically as a walking meditation or the site of rituals and ceremony. Labyrinths are tools for personal, psychological and spiritual transformation.
You'll learn mindfulness meditation and journey the circular path of a beautiful outdoor labyrinth hidden in the heart of West Sedona. The gentle, rhythmic shamanic drumming leads you into a tranquil meditative state.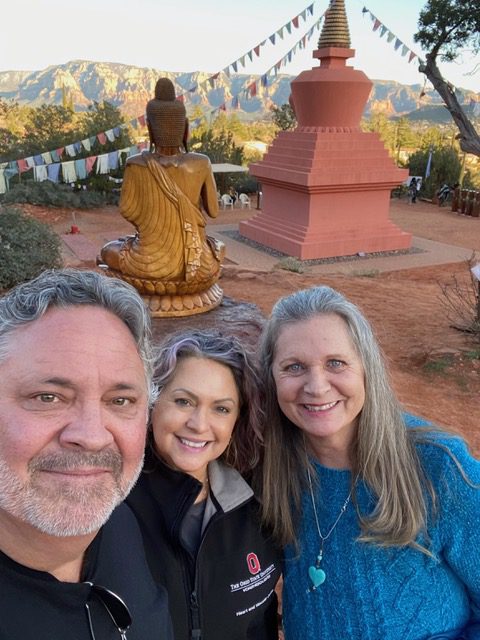 Sheri M.
"Thank you for a wonderful day! Our experiences with you were pivotal…so much to digest. Our paths crossed for a reason. May your life be full of joy!