Public Speaking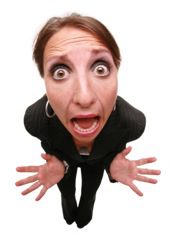 It is the number one phobia. And there's a good reason for that. In the wild, when you are being watched, you can feel the eyes on you, and you are prey.
Speaking to an audience puts you in fight or flight. Hypnosis teaches you how to use this state to your advantage.
Cynthia is an award winning speaker who uses her 20 years of experience in talking to groups to assure you speak easily and comfortably.
"Over the course of 10 weeks, Cynthia helped me create and edit my speech, practice and enhance my delivery, identify a powerful presentation "look" and centered my anxiety through her hypnosis techniques. She truly is a one-stop shop!"
Call 650.722.1956 today for a FREE consultation or use the online scheduling system to make an appointment.